Buffalo, NY (WBEN) The move to possibly dissolve the Buffalo and Fort Erie Public Bridge Authority, or at the very least curtail it's ability to borrow money, awaits Governor Cuomo's signature, after being passed last week.

One of the assembly sponsors of the measure says Buffalo has dealt with nothing but disappointment over the last 20 years when it comes to the Peace Bridge. Now, a bill approved in Albany last week gives the authority a year to get its act together or be dissolved for good.



"For more than 20 years we've been promised a superspan, we've been promised a twin span, and we've had nothing," says Assemblyman Sean Ryan. "If the authority does not work together, come July 15th it will be dissolved."




Exclusive WBEN Audio


On The WBEN Liveline



NYS Sen. Mark Grisanti (R-Buffalo)


Cong. Brian Higgins (D-Buffalo)

SHARE YOUR THOUGHTS
At Facebook.com/WBEN930
or At the Bottom of This Page



Would you like to see the Peace Bridge Authority dissolved?
Yes
( 74% )
No
( 26% )
Ryan says the bill awaits Governor Cuomo's signature, and Ryan suspects Cuomo will use that as a bargaining chip to convince the Canadian and US appointees to start getting their affairs in order and "try to improve the Peace Bridge plaza in Buffalo."

In fact, Ryan says all you have to do is take a trip across the Peace Bridge to see the difference. "In Fort Erie, it's beautiful, you go to Buffalo it looks like a bad toll plaza from 1955, you don't know where to go," explains Ryan.

If the current authority is disbanded, Ryan says he'd like to see a new authority structure based on the Alexandria Bay/Thousand Islands area, where Canadian appointees make decision on the Canadian side, and US appointees handle US concerns.

"I don't think the Fort Erie appointees feel comfortable about making decisions for Buffalo, and I don't think Buffalo doesn't want to decide for the Canadian side," says Ryan.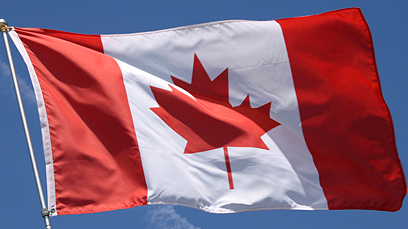 A Canadian Perspective....





Peace Bridge Authority Chairman Anthony Annunziata is a Canadian and he disputes the idea that his side of the board doesn't want and hasn't supported development at the bridge

.


From Hardline :


(The WBEN Politics Program, Sunday 10a- 12 noon)





HEAR MORE WITH ANNUNZIATA



"As a board we have always been working to improve the US Plaza, even historically before my term on the board and I go back to 1999," he says.
He points to $50 million in plaza improvements, a $100 million bridge redecking project pending, and the pilot project that would move US Customs pre-clearance to the Canadian side of the border.

Each of the projects are ones the authority won't be able to borrow money for as long as the specter of being shut down continues.
"I still think the authority is going to exist until 2020, but the key to all of this is it will prevent us from remarketing our bonds in 2014"

He says the root of the current bad blood between US and Canadian board members stems from a proposal that the NYS Dept. of Transportation put forth in 2012, to take $93 million and advance their own version of plaza improvements. From there, relations devolved into personal attacks and acrimony, that still exists.

"I think it's in everybody's best interest that the personal issues go away.... What we really should be doing is figuring out ways to make this work."