Expect near record breaking heat Friday , and darn close to it today.
from Wednesday
Exclusive WBEN Audio


On The WBEN Liveline



Meterologist Jon Hitchcock,
National Weather Service
AccuWeather says it will be sunny and humid today with a shower or thunderstorm and a high near 91 degrees inland from Lake Erie.

Tomorrow they say the high will be anywhere between 88 and 92 degrees, with a chance to top the 92 degree record for that date set in 1916.

Cooler temps will begin with more rain on Saturday.
"People should take precautions now to lessen the chances of heat-related problems," said New York State Division of Homeland Security and Emergency Services Commissioner Jerome M. Hauer. "Drink plenty of fluids and stay out of the sun. Stay in an air-conditioned room, if possible, such as a public building or mall. And be sure to check on your neighbors, especially the elderly and those with pre-existing health problems."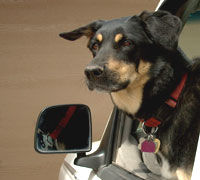 The oppressive weather in Western New York is being blamed for the death of a dog.
The Erie County SPCA -- without pinpointing where the incident took place -- says a pit bull mix left outside in the hot weather was found dead by its owners, despite a final scramble to try and cool the animal off.
---
Can't Stand the Heat? Get Off The Roof!

Steve Rott. the general manager at roofing contractor William C. Rott and Son says weather like this gives his workers the chance " to try all kinds of different beverages. They lose a quart or a gallon every ten minutes, it seems."

How hot can it get surrounded by heat-absorbing black shingles?

"Yesterday one of my guys actually had an app on his iphone, set on the roof he was working on, and the app topped out at 140 degrees and it was probably hotter on the roof than that.. it's crazy."
Hear More with Rott
On The WBEN Liveline :
---
---
What if the job requires being out in the heat?

Stuck in the City with No Air Conditioning?
As temperatures reach 90 degrees this week, Buffalo is opening up cooling centers and extending hours at the city's splash pads.

Buffalo Opens Cooling Centers
---
There is a very slight chance of some cooling rain maybe Saturday , but AccuWeather Radar (above) is all clear now
---
And We Are Not Alone......
Cooler temperatures are within sight but likely not soon enough and cool enough for a large swath of the country hit with dangerously high temperatures for days as the largest heat wave of the summer failed to budge from South Dakota to Massachusetts.

The relief is expected to begin arriving Thursday in some regions of the country as a cold front drops south from Canada. But it is not soon enough for others. New York City, for instance, is bracing for another day of temperatures in the high 90s.

Cooler temperatures are likely to sweep through the Midwest and into the Mid-Atlantic and Northeast regions by Saturday. They might be accompanied by severe thunderstorms.

The largest heat wave of the summer has stagnated over large regions, bringing sizzling temperatures and little hope of relief without rain, a growing possibility for some hard-hit areas as the weekend approaches.

<< At left, Children play on a fountain in Hoboken, N.J.

Most states in the U.S. had at least one region where the temperature hit 90 degrees Wednesday, according to the National Weather Service, though the worst heat was in the Midwest to Northeast. Humid air just made it all feel worse, with heat indexes in some places over 100.

It was hot enough to buckle highway pavement in several states. Firefighters in Indianapolis evacuated 300 people from a senior living community after a power outage knocked out the air conditioning. The state of Illinois opened cooling centers. The Environmental Protection Agency said the heat was contributing to air pollution in New England.

Officials are blaming hot weather for at least one death. A 78-year-old Alzheimer's patient died of heat exhaustion after wandering away from his northern Kentucky home Tuesday in temperatures that rose to 93 degrees.

In New York City, where it was 96 degrees, sidewalk food vendor Ahmad Qayumi said that by 11 a.m., the cramped space inside his steel-walled cart got so hot that he had to turn off his grill and coffee machine.

"It was just too hot. I couldn't breathe," he said, turning away a customer who asked for a hamburger. "Just cold drinks," he said.

Amid the heat, officials in Washington D.C.'s Maryland suburbs worked to keep a failing water main from cutting off hundreds of thousands of people, just when they needed it most. People in Prince George's County were asked not to run their faucets, water their lawns or flush toilets to keep the water system from emptying during emergency repairs.

Firefighters in southern California faced brutally hot - but dangerously dry - conditions as they battled a wildfire outside Palm Springs that had already consumed seven homes.

New Mexico and parts of Texas turned out to be rare outposts of cool air Wednesday - but not without trouble of their own: heavy rains prompted flood watches and warnings in some areas. More than five inches of rain fell in 24 hours in Plainview, north of Lubbock, according to the National Weather Service.

At the World Trade Center reconstruction site in New York City, workers building a rail hub dripped under their hardhats, thick gloves and heavy-duty boots. Some wore towels around their necks to wipe away the sweat.

"We're drinking a lot of water, down under by the tracks, in and out of the sun all day - very hot," said carpenter Elizabeth Fontanez, of the Bronx, who labored with 20 pounds of tools and safety equipment strapped to her waist. Since the heat wave began, she said she has been changing shirts several times during her shifts.