A potentially significant lake event is expected to unfold east of Lake Ontario today.

All of the ingredients are in place to allow for a fairly intense single band to develop off of Lake Ontario, taking aim at the southern Tug Hill plateau near Oswego. Snowfall will be highly elevation dependent, and terrain of the Tug Hill Plateau should see a wet 8 to 15 inches of snow possible through early afternoon today.


An additional inch of so accumulation is likely, especially along and just south of Cattaraugus Creek.

Lake Erie will be more disorganized as the lake effect presses onshore across the western Southern Tier on a westerly wind. Expect there to be additional light and less concentrated snow or a rain/snow mix through late morning hours.

This band should eventually shift south of Lake Ontario later this afternoon. Precipitation should gradually switch over during the morning from a rain or rain-snow mix across lower elevations to all rain during the afternoon with the higher elevations of the tug being the last to change over later in the day.

The lake effect precip band will shift to the south shore of Lake Ontario and inland to central NY, with precipitation affecting metro Rochester and Syracuse, possibly as far westward as Niagara county. Some models suggest the upstream connections will allow the lake band to affect the entire south shore of Lake Ontario after midnight.


---
Exclusive WBEN Audio: Hear John Zach and Susan Rose check the latest long-term forecasts with a variety of experts including:
National Weather Service's
Bill Hibbert

The Weather Channel's Winter
Storm Expert Tom Niziol

Weatherman Kevin O'Connell,
WGRZ Ch. 2 News

Pete Geiger , Editor,
The Farmers' Almanac

---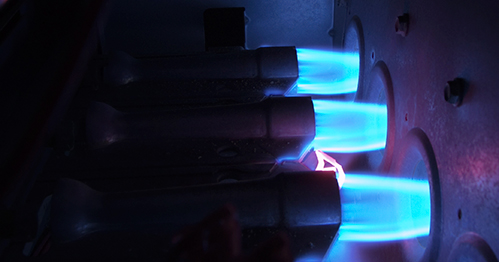 (AP/WBEN) After two years of flat or lower fuel prices, many residents will pay sharply more to heat their homes this winter, according to government forecasts out this week

Staying warm is expected to cost more because fuel prices are rising and forecasts call for cooler weather in some areas than the last two relatively warm winters.

Natural gas, propane, and electricity prices are expected to rise, affecting 94 percent of U.S. households. Heating oil users will catch a slight price break, but still pay near-record bills to heat their homes.
The Energy Department estimates that a resident can save 1 percent on their heating bill for every degree a thermostat is set back.

Here are a few other ways:

- Think of the sun as a heater, and your drapes as a blanket: Open drapes when you are getting direct sunlight, then close them at night to keep heat from escaping.

- Make sure the damper in your fireplace is closed when you aren't using it.

- Keep air vents clean and uncovered so heat can easily flow throughout your home.

- Shut off kitchen fans and bathroom fans as soon as they are no longer needed.

- It takes more energy to heat water in cold weather. You can lower the temperature of your water heater a bit and still get a hot shower, and use cold water to do laundry and rinse dishes. Also, insulate pipes that move hot water around the house.
A look at the government's forecast for winter fuel costs shows why homeowners will want to use some cost-cutting measures this winter. Natural gas customers will pay an average of $679 this winter for heating, up 13 percent from last year. Electricity customers will pay $909, up 2 percent. Propane customers in the Midwest will pay $1.453, up 9 percent and propane customers in the Northeast will pay $2,146, up 11 percent. Heating oil customers will pay $2,046, down 2 percent.

At the same time, funding for low-income heating assistance is falling. In 2010, Congress set aside $5.1 billion for heating assistance. This year Mark Wolfe, executive director of the National Energy Assistance Directors Association, is expecting $3 billion.

Many states and utilities offer incentives for home energy audits and home weatherization programs that include things like adding insulation, installing more efficient windows, and replacing an old boiler or furnace with a new one.

These investments can pay for themselves in heating savings in just a few years, especially when energy prices are high.

Switching from oil heat to natural gas is an expensive proposition - it costs $5,000 to $10,000, depending on how much workers have to do to reconfigure the heating system. But the Energy Department says the average heating oil customer will pay a whopping $1,367 more this winter than the average natural gas customer - and that gap is expected to remain wide. If it does, the payback for a switch would be four to seven years.