Buffalo, NY (WBEN) - If you have a hankering for wango tango habenero sauce -- circle the calendar. Dinosaur barbecue says it will open its first Buffalo outlet on February 12th at 4 pm.

The opening on February 12 will be followed by their first live booking with the Jony James Band 10 p.m. Feb. 14 , according to the company's twitter feed.

The popular barbecue outlet has a large following in Syracuse, Rochester, and Harlem, and features regular live blues and rock performances.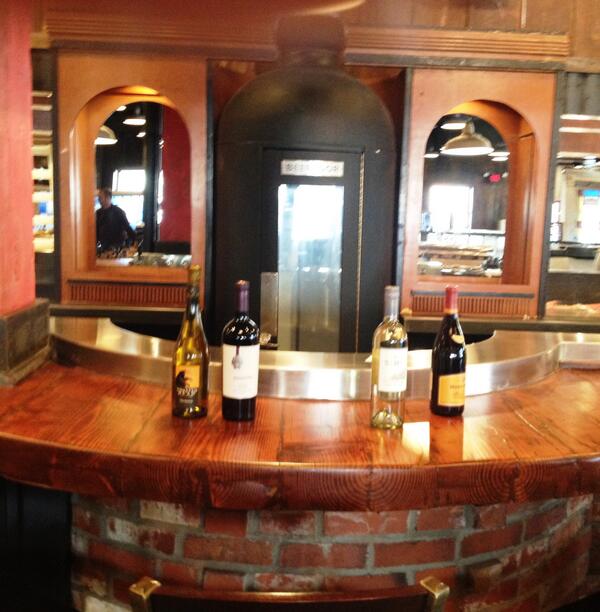 " I wish I owned the Dinosaur. The buzz that it is creating in this marketplace is unbelievable," says Restaurateur Mark Croce, who owns the building they are moving into on Franklin Street almost directly behind Shea's Performing Arts Center.

At Left, the bar inside Dinosaur Barbecue's Buffalo location, from the company's Twitter feed.

"It's a multi-million dollar investment into the Franklin Street restaurant row that we have been working on for years and it will be worth the wait... and it's just an incredible investment, a transformation to see what the building was and what it has become today," he says.

The Dinosaur Barbecue menu includes typical items: brisket, pulled pork and chicken, with a range of hot sauces, but also has things like "frog legs marinated in cayenne buttermilk ," according to their website.

"Our menu is firmly rooted in the traditions of Southern bar-b-que, but there are other influences that shape our flavors and give our food its own distinctive character. That's one of the secrets of great bar-b-que- staying committed to tradition, but finding your own stamp and signature.." the company says.