What is Hookah Anyway? Inside WNY's Hookah Scene (below)

The federal government wants to extend its oversight of tobacco to include cigars, hookah (see below), nicotine gels, pipe tobacco and dissolvable tobacco products. A Food and Drug Administration proposal issued Thursday would ban sales to minors and require approval for new products and health warning labels.
Companies also would be required to register their products with the agency and disclose ingredients, among other things. Once finalized, the agency could propose additional restrictions on the products, such as flavor bans or marketing restrictions. Officials also are seeking public comment on whether the agency should treat premium, handmade cigars differently than machine-made cigars.
---
WHAT DO YOU THINK : Nanny State or Necessary Protection ? Share Your Thoughts :
Facebook.com/ WBEN930 | At The Bottom of This Page | In our Webpoll (Above R)
---
The federal government's move to regulate e-cigarettes is a leap into the unknown.

Most everyone agrees a ban on selling them to kids would be a step forward. But health and public policy experts can't say for certain whether the electronic devices are a good thing or a bad thing overall, whether they help smokers kick the habit or are a gateway to ordinary paper-and-tobacco cigarettes.

The proposed rules, issued Thursday by the Food and Drug Administration, tread fairly lightly. They would ban sales to anyone under 18, add warning labels and require FDA approval for new products.

Some public health experts say a measured approach is the right one. They think that the devices, which heat a nicotine solution to produce an odorless vapor without the smoke and tar of burning tobacco, can help smokers quit.

"This could be the single biggest opportunity that's come along in a century to make the cigarette obsolete," said David Abrams, executive director of the Schroeder Institute for Tobacco Research and Policy Studies at the American Legacy Foundation.

Still, some wonder whether e-cigarettes keep smokers addicted or hook new users and encourage them to move on to tobacco. And some warn that the FDA regulations could have unintended consequences.

"If the regulations are too heavy-handed, they'll have the deadly effect of preventing smokers from quitting by switching to these dramatically less harmful alternatives," said Jeff Stier, senior fellow at the National Center for Public Policy Research, a conservative think tank in Washington.

Scientists haven't finished much research on e-cigarettes, and the studies that have been done have been inconclusive. The government is pouring millions into research to supplement independent and company studies on the health risks of e-cigarettes and other tobacco products - as well as who uses them and why.

"There are far more questions than answers," acknowledged Mitch Zeller, director of the FDA's Center for Tobacco Products.

But he said the proposed rules "would result in significant public health benefits, including through reducing sales to youth, helping to correct consumer misperceptions, preventing misleading health claims and preventing new products from entering the market without scientific review by FDA."

The FDA has left the door open to further regulations, such as a ban on TV advertising and fruit- or candy-flavored e-cigarettes - measures that some anti-smoking groups and members of Congress are demanding.

"It is inexcusable that it has taken the FDA and the administration so long to act. This delay has had serious public health consequences as these unregulated tobacco products have been marketed using tactics and sweet flavors that appeal to kids," the Campaign for Tobacco-Free Kids said in a statement.

The FDA said it wants more evidence before it rushes into more regulations.

Any further rules "will have to be grounded in our growing body of knowledge and understanding about the use of e-cigarettes and their potential health risks or public health benefits," FDA Commissioner Dr. Margaret Hamburg said.

A 2009 law that gave the FDA authority to regulate tobacco but so far have only focused on cigarettes and smokeless tobacco products outlined in that law..
What the heck is a hookah?

"Think in terms of this is our beer," says Amir Abbas, owner of the soon to open Habibi Sheesha Lounge on Elmwood Avenue in Buffalo.
"When you and your friends go out, they go to a bar, you have a beer, and you talk. So that's what we do, instead of having beers we have a hookah."

Abbas says that the hookah, a type of water-pipe used to vaporize and smoke flavored tobacco, has deep middle eastern roots.
"It's a coffee shop for middle easterns," Abbas said of hookah lounges. "Hookah is a very, very old tradition, a five or six hundred year old tradition. Think of it like a cigar. When you go out with your friends and you have a cigar at a cigar bar, you're not puffing on a cigar like a cigarette, you're taking a puff then you're talking. It's mostly the social aspect of it."

But now Abbas says there's a whole new crowd who enjoy being at a Hookah lounge.

"I found a need, and the need was that we have a big group of people ages 18 to 21 who technically can't drink and don't want to go to a bar. We discovered that there is a need for those people to go out and party and have fun without being around drunk people."

The concept of a hookah lounge is simple. Upon entering a host will provide you with a seat and a menu. You can then choose from a wide variety of tobacco flavors. When your order is placed, workers will prepare the hookah-basically a water pipe-- with the tobacco and bring it to you. Abbas does not serve any food or allow cigarettes in his lounge, but does allow for food to be ordered from nearby restaurants.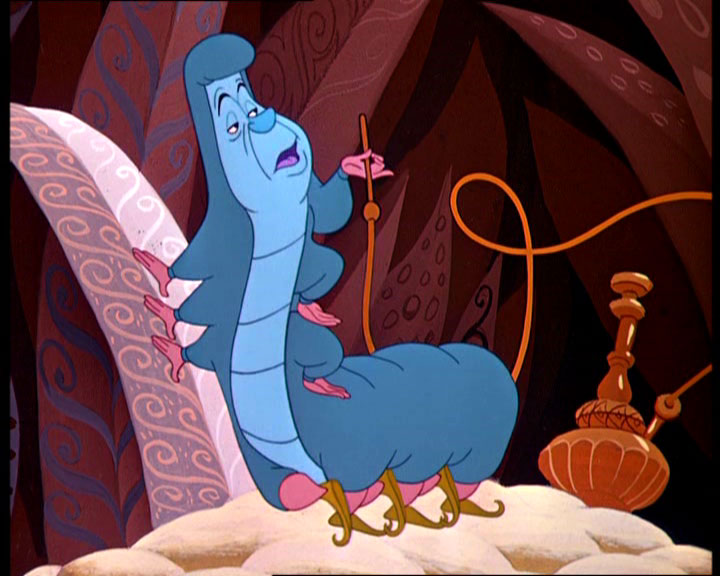 The Habibi Sheesha Lounge already has two locations, the third will open on Elmwood Avenue in May.
---
FDA Move Inspires State Regulations Too.



Kemp Hannon, the Nassau county Republican chair of the NYS Senate Health Committee tells WBEN he expects the New York state legislature to begin considering a ban on indoor e-cigarette use, and a prohibition on the sale of e-cig "juice" refills, the nicotine liquid that is vaporized inside them, when the state legislature re-convenes on Monday. There are also some tax bills being considered that would treat e-cigs the same as traditional tobacco products and tax them accordingly.



"We are taking a hard look at it, but with the federal Drug Administration asserting jursidiction over E-cigarettes, we have a whole new ballgame,"
-- Sen. Kemp Hannon (R-Long Island)

---
Electronic cigarettes are becoming a big business. The industry started on the Internet and at shopping-mall kiosks and has rocketed from thousands of users in 2006 to several million worldwide, with a choice of more than 200 brands.
Sales are estimated to have reached nearly $2 billion in 2013. Tobacco companies have noticed that e-smokes are eating into cigarette sales, and they have jumped into the business, too.
Smokers like e-cigarettes because the nicotine-infused vapor looks like smoke but doesn't contain the thousands of chemicals, tar or odor of regular cigarettes. Some smokers use e-cigarettes as a way to quit smoking tobacco, or to cut down.
"If the product as I use it now becomes illegal, I'm not sure what'll happen. I'll probably end up smoking again," said 38-year-old Jason Todrick of Huntington Beach, Calif., who kicked his more than 20-year smoking habit two years ago using an e-cigarette.
In addition to mandating warning labels that say nicotine is an addictive chemical, the rules would require e-cigarette makers to disclose their products' ingredients. They would not be allowed to claim their products are safer than other tobacco products.
In addition, they couldn't give out free samples or sell e-cigarettes in vending machines unless they are in a place open only to adults, such as a bar.
The public and the industry will have 75 days to comment on the proposed rules. There is no timetable for when the FDA will issue its final rules. Many believe the process will wind up in court.
"It seems to be a responsible approach ... and shows the FDA's commitment to look at particular e-cigarettes in a science-based way rather than just conjecture," said Jason Healy, president of Blu e-cigs, which is owned by the tobacco company Lorillard Inc. and is the largest player in the market. Blu accounts for almost half of e-cigarettes sold.
---
VAPING 101:
E cigarettes are battery-powered plastic or metal devices that heat a liquid nicotine solution, creating vapor that users inhale. Some models are disposable, and some are designed to be refilled with cartridges or tanks containing what enthusiasts call "e-juice." Some e-cigarettes are made to look like a real cigarette with a tiny light on the tip that glows like the real thing.
WHAT'S IN THEM: The ingredients in the liquid used in most e-cigarettes include nicotine, water, glycerol, propylene glycol and flavorings. Propylene glycol is a thick fluid sometimes used in antifreeze but also used as a food ingredient.
SELLING POINTS: Users say e-cigarettes address both the addictive and behavioral aspects of smoking. Smokers get their nicotine without the thousands of chemicals found in regular cigarettes. And they get to hold something shaped like a cigarette, while puffing and exhaling something that looks like smoke without the ash, odor and tar.
THE WORRIES: Scientists haven't finished much research on e-cigarettes, their safety and whether they help smokers quit, and the studies that have been done have been inconclusive. The federal government is pouring millions of dollars into research to supplement independent and company studies looking at the health risks of e-cigarettes and other tobacco products - as well as who uses them and why.
GROWING MARKET: The industry has rocketed from thousands of users in 2006 to several million worldwide, leading to the rise of more than 200 brands. Sales have been estimated to reach nearly $2 billion in 2013.
ARRAY OF FLAVORS: While some e-cigarette makers are limiting offerings to tobacco and menthol flavors, others are selling candy-like flavors like cherry and strawberry - barred for use in regular cigarettes because of the worry that the flavors are used to appeal to children.
Growth of an Industry: The E-Cig Story and How "Vaping" became a $2 billion business
Late 2006: Electronic cigarettes first marketed in U.S. via kiosks in shopping malls and online.
Early 2009: E-cigarette sellers sue the Food and Drug Administration after the agency told customs officials to refuse entry of shipments into U.S.
June 2009: The Food and Drug Administration said testing of products from two leading electronic cigarette makers turned up several toxic chemicals, including a key ingredient in antifreeze.
January 2010: Federal judge rules that the FDA can't stop those shipments, saying the agency had overstepped its authority.
December 2010: Federal appeals court rules e-cigarettes should be regulated as tobacco products by the FDA rather than as drug-delivery devices.

February 2011: U.S. Department of Transportation prohibits use of e-cigarettes on commercial airlines.
April 2011: FDA announces plans to regulate electronic cigarettes as tobacco products.
July 2011: FDA announces intent to have e-cigarette regulations proposed by October 2011.
April 2012: Lorillard Inc., the nation's third-biggest tobacco company, buys Blu Ecigs.
Summer 2012: No. 2 tobacco company Reynolds American Inc. begins limited distribution of first electronic cigarette under Vuse brand.
February 2013: The Centers for Disease Control and Prevention releases study showing increased awareness and use of electronic cigarettes in the U.S.
March 2013: Former U.S. surgeon general Dr. Richard Carmona joins board of directors for e-cigarette maker NJOY Inc.
July 2013: Reynolds American launches test market of revamped version of Vuse e-cigarette.
August 2013: Subsidiary of Altria Group Inc., owner of the nation's biggest tobacco company, Philip Morris USA, launches test market first e-cigarette under MarkTen brand name.
September 2013: CDC releases study showing growing use of e-cigarettes by middle and high school students.
End of 2013: Sales of e-cigarettes reach nearly $2 billion with more than 200 brands.
April 24, 2014: FDA issues proposed regulations for electronic cigarettes.